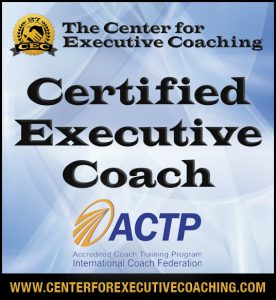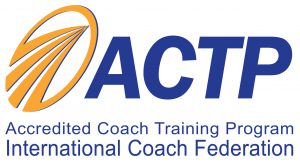 What is Executive Coaching?
Executive Coaching is an experiential and individualized leader development process that builds a leader's capability to achieve short-term and long-term organizational goals. It is conducted through one-on-one and/or group interactions, driven by data and information from multiple perspectives, and based on mutual trust and respect. It is a high-impact process to help individuals think better, communicate better, make better choices, and to perform and lead better. We seek to increase your ability to have sustainable high performance results and experiences.
At a very high level, our approach consists of:
determining the current situation and desired goals

assessing the coachee to provide more awareness of preferences, skills and perceptions

obtaining as much data and information as necessary from multiple sources at different levels in the organization (peer, superior, subordinate)

observing actual behaviors

interacting with, listening to, questioning, and providing needed information and feedback to the coachee

following-up with requested assignments

following-up on perceived progress by others
What We Do
Relationships: we build positive personal and professional relationships with our clients.
Intended Outcomes: we help our clients focus on the end result and the powerful future they want to create.

New Possibilities: when our clients are stuck, mired in complaints and negativity, we create a sense of possibility.

Stand for the Client's Aspirations: we represent our client's ambitious, noble, and inspiring goals.

Equal Footing: we are open, honest, authentic, and hold our client's accountable for what they say they are going to do.

Dialogue: we practice active listening with our clients, explore their areas of improvement, and discuss solving problems and/or managing polarities with them.

Build Capacity: we work with our clients to improve their capabilities, performance, and experiences over the long term.
Coaching Clients Might Say…
Executive Coaching can help anyone who wants to make changes in their lives. Typically, individuals who might be good coaching clients say any of the following things:
I want someone with whom I can talk about things that are going on at work.

I want a sparring partner, someone who can hold their own with me and debate ideas.

I want to work with someone who has been there before, and can help me avoid mistakes.

I need to set a direction for this company, and could use someone to help me.

I want to learn the best practices in leadership.

I didn't get the promotion or new position I wanted, and a coach can help me achieve that goal.

I got some negative feedback at my last performance review, and would like to focus on areas of improvement.

I need some help advancing my career.

I want to think better, communicate better, make better choices, and to perform and lead better.

I need to take the company to the next level.

My employees aren't accountable and I need to have them do what I need them to do.

The executive team is not moving in the same direction.

I'm having a conflict with colleagues and don't know how to communicate with them.

I need to take my Board to the next level.

It takes too long to get things done.

We are not innovating enough or fast enough.

My boss and I are not on the same page.

My career trajectory has hit a plateau.

I am burning out (and so is my team).

We either don't have a strategy, or we have one but it isn't getting done.

Turnover is high.

I need to learn some new skills (influence, more powerful communication …).

We need to turn this organization around.

We have an opportunity to take things to the next level, and I don't know how.

The culture needs to change/resists change.
International Coaching Federation Code of Ethics
At FLS, you will find we follow the ICF Code of Coaching Ethics listed here: http://www.coachfederation.org/ethics/